Next in the big vendor countdown are True Brit Knits who have kindly answered a few questions and shared some of their knitting experiences with us...
How did your career(s) in designing begin?
We have both had long careers in fashion, Belinda studied Knitwear at Nottingham Trent and Wendy firstly studied Fashion at the London College of Fashion and then an MA in Fashion knitwear at The Royal College of Art. We met while working at the designer knitwear company, Artwork, back in the 90s, then went on separate career paths... Belinda at Nigel Hall (among others) and Wendy at Hobbs, where she was the senior knitwear designer (again, among others!) We both teach, Wendy now teaches at the Royal College of Art and has taught at Central St Martins and Ravensbourne College of Art and Design and Belinda at Falmouth College of Art.
Aviemore Sweater © TrueBritknits
How did you come to join forces?
We always remained in contact with each other after Artwork and resumed working together in 2012, when we decided that the hand knit world would benefit from considered, fashion led knits and our design experience. We always work in stories and put looks together in that way. We are both passionate about knitting and slow fashion and wanted to put our skills out there to give knitters special pieces to make, wear and love forever. The internet is the perfect vehicle to do that. We also champion British yarn and want to promote our favourite British spinners through our work.
What's your favourite thing to knit?
A really, really special sweater definitely (like our Highland Bling), something to wear and turn heads and drop jaws while doing so!
Highland Bling
Would you say you are process or product knitters?
Real product knitters – the joy of a special end product is a great thing!
What are you working on right now?
We are working with Fyberspates to produce a collection of very easy to knit but special pieces – really fabulous and unusual shapes using Vivacious DK and 4 ply. We are also putting together an interiors story for our own website as well as many other projects.
If you had to pick just one kind of yarn to knit with/ tool to work with / fibre to spin for the rest of your life what would it be?
Oh... a 100% chunky cashmere yarn without a doubt, although Town End's 100% Alpaca comes a pretty close second!
Blackett Cardigan:
What treats can we look forward to seeing at your stand during Unwind?
We have great patterns to sell and garments to envy, some unusual knitting ephemera including our best selling and much sought after enamel 'Knitter' and 'Crocheter' badges, knitters notebook and some beautiful needle wraps.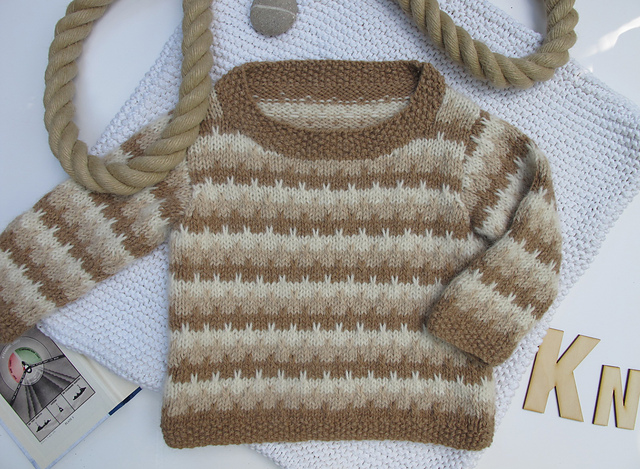 Ransome Jumper:
What are you most looking forward to about Unwind / Or visiting Brighton?
Sharing what we do with knitters and other exhibitors. The shops in the North Lanes ( Belinda loves Utility and Wendy particularly likes Tribeca) and catching up with friends... oh and fish and chips!
Walker Cardigan
A big thank you to True Brit Knitts for taking the time to share some insight into their knitting world. You can find True Brit Knits website by visiting
TrueBritknits.com
. To keep up to date with all of the latest TBk news, keep an eye on Twitter as @TrueBritknits, Instagram as truebritknits and the
blog
.